News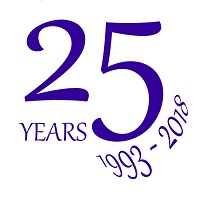 In 2018 Caledon Controls Ltd celebrates a quarter century in business serving the industrial controls market.
Over the last few years we have introduced several new products, which, together with all our thyristor controllers and instruments, are designed and manufactured by us in our factory in Scotland.
Some of these products are highlighted below. More detail is available in our Products sections.
RLS Series Thyristor Drivers

A range of thyristor drivers which accept standard analogue control signals (0-5V, 4-20mA etc.) and provide isolated drive pulses for direct connection to thyristor gates. Intended for the firing of reverse parallel thyristors for AC control, and suitable for thyristors rated up to 1000A and more.

more info >>

RLS Series thyristor controllers for resistive or transformer coupled loads

This new series for resistive or transformer coupled loads This new series of thyristor controllers has a comprehensive range of firing modes and facilities suitable for all applications where closed loop control of voltage, power, etc. is not required. Ratings from 63A to 800A.

more info >>

TFM103-690V Thyristor fault monitor

A module for monitoring the on-load operation of thyristors for shorts or open circuits. It is used in conjunction with AC thyristor systems which accept a 'logic' (SSR) type input signal.

more info >>

TLV1000 Series thyristor controllers for transformer coupled loads

A specialist range of single phase thyristor controllers with fieldbus communications. These controllers operate in phase angle or soft start burst fire modes and have current ratings from 80A to 250A.

more info >>