About Us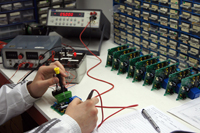 Caledon Controls is based in the town of Carluke, about 30 miles from Glasgow in Scotland. The company was formed in 1993, and our design team have been together since 1989. We have been manufacturing thyristor stacks since the company was formed, and the products on this website are the culmination of more than 20 years manufacturing experience in this field.
The company is also involved in providing industrial control solutions to local industry, including electronic instrumentation, software, and complete electrical panels. We have extensive product and applications experience.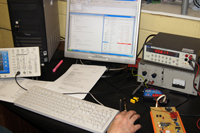 In 1999 the company was registered to ISO9001 : 1994, and are currently registered to ISO9001 : 2015, covering design and manufacture of control products and systems.
Today all our current products are designed to IEC standards and self certificated in compliance with the European Low Voltage Directive and, where applicable, the EMC directive.
Our company philosophy is to offer our customers:-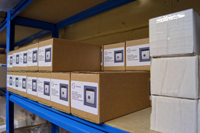 a responsive personal service.
direct access to design and applications knowledge and expertise.
reliable products, type tested, and carefully manufactured.
Our customer base is mainly with industrial OEMs, primarily manufacturers of ovens, furnaces and process heating equipment. Typical applications are heat treatment, non-ferrous melting and petrochemicals.
These applications are characterised by operating in adverse environmental and electrical environments with heavy installed loads, and processes where reliable operation is important.
Our products are in use throughout the world, including UK, Australia, Belgium, Chile, China, Egypt, Indonesia, Iran, Iraq, Poland, Portugal, Russia, Saudi Arabia, UAE, USA, Vietnam,Yugoslavia.